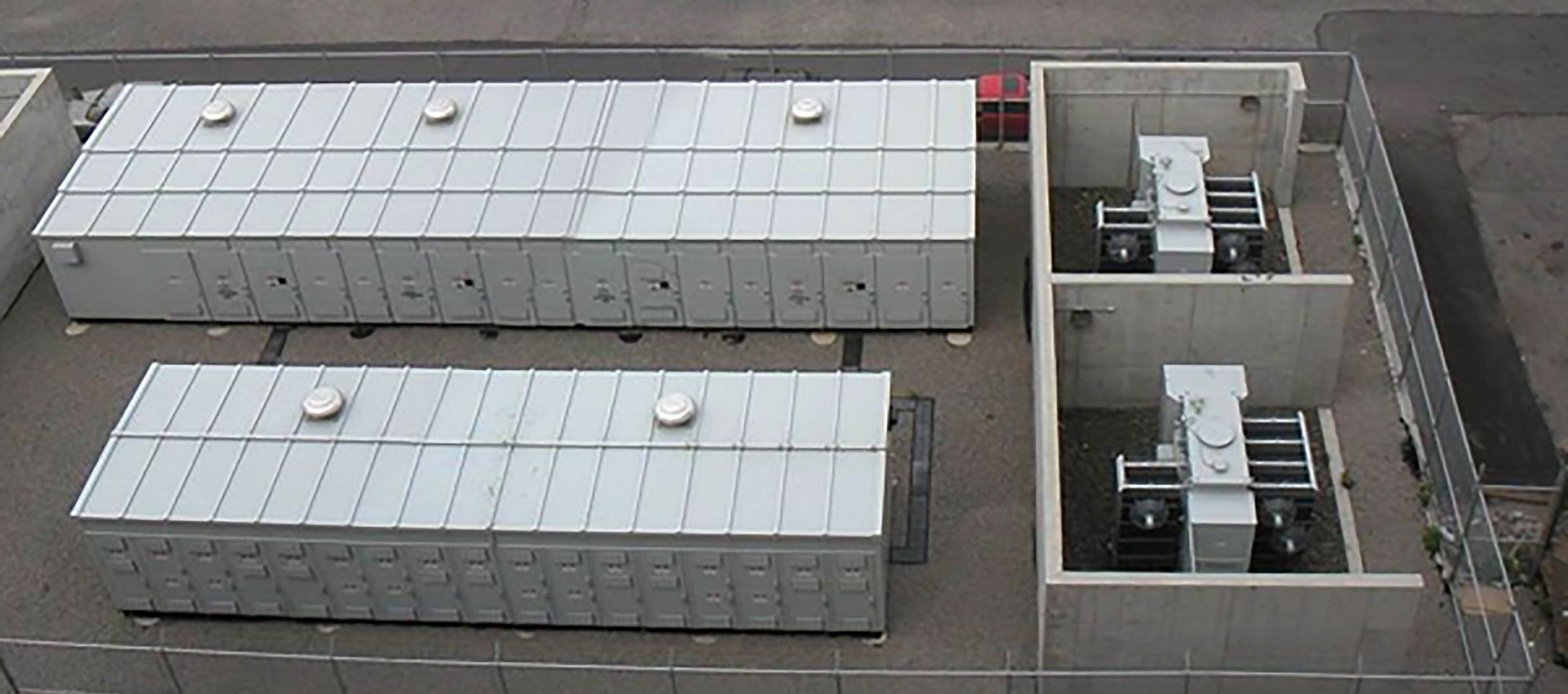 Copyrights and Trademarks
Unless otherwise noted, all Contents are copyrights, trademarks, trade dress and/or other intellectual property owned, controlled or licensed by National Electric Power Agency Inc., or by third parties who have licensed their materials to NEPA Inc. and are protected by U.S. and international copyright laws. The compilation (meaning the collection, arrangement, and assembly) of all contents on this Website is the exclusive property of NEPA Inc. and is also protected by U.S. and international copyright laws. NEPA Inc. and its suppliers and licensors expressly reserve all intellectual property rights in all text, programs, products, processes, technology, content and other materials which appear on this Site. Access to this Site does not confer and shall not be considered as conferring upon anyone any license under any of NEPA Inc. or any third party's intellectual property rights.
The NEPA Inc. names and logos and all related product and service names, design marks and slogans are the trademarks or service marks of NEPA, Inc. All other marks are the property of their respective companies. No trademark or service mark license is granted in connection with the materials contained on this Site. Access to this Site does not authorize anyone to use any name, logo or mark in any manner.
Information Surety
The developer of this Website, National Electric Power Agency Inc., strives to ensure that the information and materials provided on this Web site are accurate and complete. However, it is possible that the information may change prior to this site being updated, and/or those errors or omissions may occur. We welcome your suggestions on how to improve this Web site and correct errors. Because National Electric Power Agency Inc. does not know how you are using information found on our Web site, NEPA Inc. does not make any express or implied warranties about the information contained in this Web site for your particular use. Please use the information on this Web site based on your own evaluation and analysis of any risks. NEPA Inc. assumes no responsibility for consequences resulting from the use of the information included on this Web site or from the use of information obtained at linked Internet addresses and disclaim all liability for, damages of any kind arising out of use, reference to, or reliance on information found on their Web site to the full extent provided by state and Federal law.
ALL INFORMATION ON THIS WEB SITE IS PROVIDED "AS IS" WITHOUT WARRANTY OF ANY KIND, EITHER EXPRESS OR IMPLIED, INCLUDING, BUT NOT LIMITED TO, THE IMPLIED WARRANTIES OF MERCHANTABILITY, FITNESS FOR A PARTICULAR PURPOSE, OR NON-INFRINGEMENT. IN NO EVENT SHALL NATIONAL ELECTRIC POWER AGENCY INC. BE LIABLE FOR ANY DIRECT, INDIRECT, PUNITIVE, INCIDENTAL, SPECIAL, OR CONSEQUENTIAL DAMAGES RESULTING FROM THE USE OF, OR THE INABILITY TO USE, THIS WEB SITE. THIS LIMITATION APPLIES WHETHER THE ALLEGED LIABILITY IS BASED ON CONTRACT, TORT, NEGLIGENCE, STRICT LIABILITY, OR ANY OTHER BASIS, EVEN IF NATIONAL ELECTRIC POWER AGENCY INC. HAS BEEN ADVISED OF THE POSSIBILITY OF SUCH DAMAGE.
Information Surety
National Electric Power Agency Inc. respects the privacy of all individuals who visit the Web site. When you visit our site we may collect a limited amount of information on usage so we can improve the content and design of the site. This information is used for internal review only. The pages viewed by an individual visitor are not tracked. Any information you provide to us through this site is used to help understand the needs of our customers and prospective customers and is protected by available technology.
We have put in place appropriate physical, electronic, and managerial procedures to safeguard and help prevent unauthorized access, maintain data security, and correctly use the information we collect online. We do not sell or share information with third parties except where it concerns the products and companies we represent found on this website.
Information Surety
NEPA Inc. reserves the right to change this LEGAL NOTICE and TERMS of USE at any time, but will alert you that changes have been made by indicating the date the terms were last updated. We encourage you to review our terms of use whenever you use this website.
Choice of Law and Jurisdiction
The contents of this Web site are governed by the laws of New Jersey, United States of America and any claims arising directly or indirectly out of any materials contained on this site are subject to the laws of New Jersey.
Severability and Integration
Unless otherwise specified herein, this agreement constitutes the entire agreement between you and National Electric Power Agency Inc. with respect to this Website and supersedes all prior or contemporaneous communications and proposals (whether oral, written or electronic) between you and National Electric Power Agency Inc. with respect to this site. If any part of these TERMS OF USE is held invalid or unenforceable, that portion shall be construed in a manner consistent with applicable law to reflect, as nearly as possible, the original intentions of the parties, and the remaining portions shall remain in full.